Virtual Reality is a concept that is often misunderstood or less understood. Let's understand virtual reality with a story.
1. Virtual Reality With a Story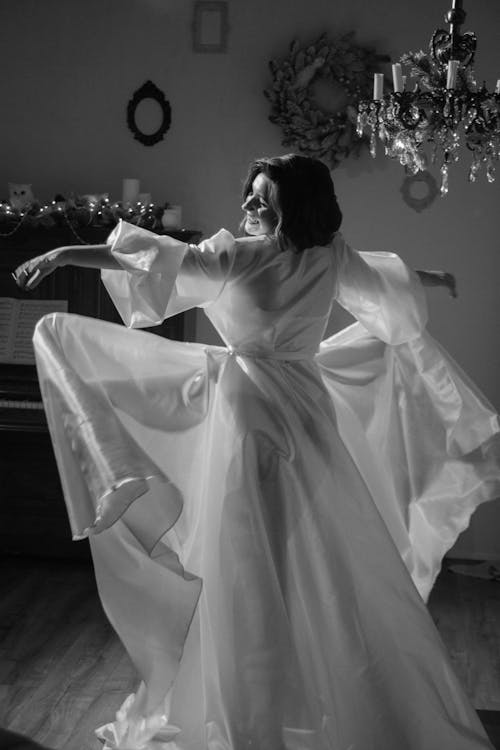 The fog cleared out, leaving Sylvia standing alone in front of a mirror. The mirror was plated with gold, bearing a reflective surface, made up of clear quartz. Sylvia would have admired the artifact if not for her troubled mind and uneasy heart. She needed answers to make her feel certain and in control of her life.
She wanted something that would fill up the void in her soul left by loneliness, self-doubt, and the harsh truths of life. Suddenly silver butterflies flew out of the mirror. Sylvia gasped when obsidian letters appeared on the clear surface of the quartz glass. In Italics, the
following was written:
She is surrounded by noise,
She is surrounded by careless voices,
She is surrounded by laughter and mirth,
She is surrounded by many since birth;
Yet, she's the only dancer in her ball.
She's surrounded by chaos as she embodies the eye of a storm.
It's beautiful yet daunting how detached she can be,
That's how powerful and peaceful is her harmonized rhythm,
As she dances in her ball.
By the time the silver butterflies flew away from her, Sylvia found herself at a
party, surrounded by grandly-dressed people. The great part was when
she discovered that it was a celebration for none other than her, for winning
the prestigious title of "Ms. Popular Of The Year 2200".
Drowning in her fifth glass of champagne, Sylvia danced and flirted around. She liked it all surrounded by fame, wealth, and glamour. Days went by, maybe months or years- who was counting? She thrived as the center of attention till she did not anymore. It was a masquerade ball when Sylvia walked alone to the balcony. It wasn't easy to escape from the crowd which demanded her active socialization.
As she removed her silvery mask, she took a deep breath. Looking at the full moon, she whispered into the night, "This isn't what I wanted fame and wealth to feel! Always surrounded but so lonely!"
Suddenly, there was a beeping sound, and the mirror dissolved into thousands of multi-colored butterflies. The simulation had come to an end.
Sylvia opened her eyes. She was back in her laboratory, where she usually escaped from her chaotic household. That evening, she had mindlessly activated her Simul20, a model run by artificial intelligence (AI). that imitated real-world setups to create ideal worlds.
2. Explanation
The story is an example of the future potential of virtual reality and artificial intelligence as a whole. Usually, without a specific order, the system is based on the subconscious desires and fears of the host using it, in this case, Sylvia. The system also created an ideal world for her that she believed she was truly in.
Did you notice a detail? Sylvia's perception of the world revolved around what she saw and heard and her responses to them. For instance, she danced and flirted around as she was surrounded by people. But she never pointed out the way her champagne tasted.
Take note of the fact that her senses of sight and vision were engaged but her sense of taste was not even mentioned. 
The character of Sylvia was created to make you understand the need for virtual reality and the plot is based on the basic principle on which Virtual Reality operates.
3. What is Virtual Reality?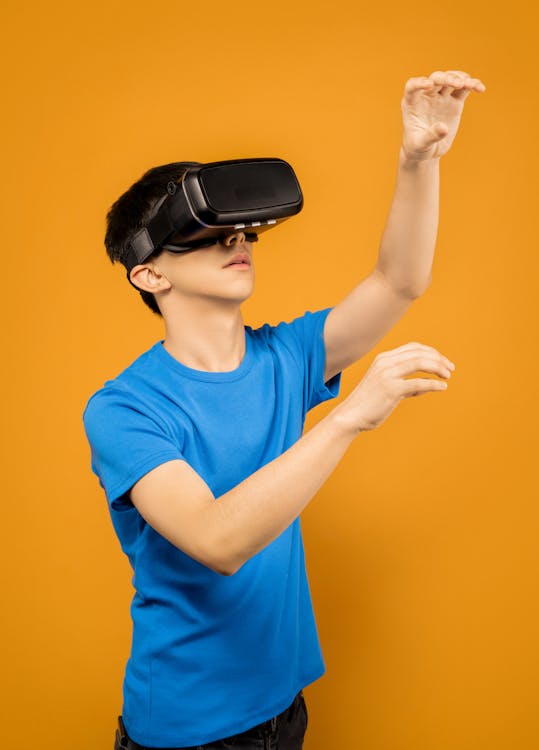 An individual might want to escape reality when it becomes unbearable or boring. Thus, they react to the virtual environment generated by AI as if it were real. Immersive virtual environments can manipulate and convince the senses that what they perceive is the truth or "real".
This version of reality is modeled after the actual reality. The major difference is that the Ai generated reality is a simulation of a 3D world that feels, looks, and sounds completely real. This gives the user an immersive feeling of a virtual world.
You will feel like you are there. Your mind will react to it as if it is your reality. But you might be strapped to a chair while flinging your arms in the air.
Sherman and Craig (2003) have explained the four essential elements in
virtual reality and gave a description of the virtual world.
4. Consciousness and Virtual Reality
The concept of Virtual Reality is based on the transfer of your consciousness from where your body physically is to a space where you believe and think you are. Your perception will also shift accordingly as your mind will be fully engaged in the virtual reality that your mind convinces you to be experiencing.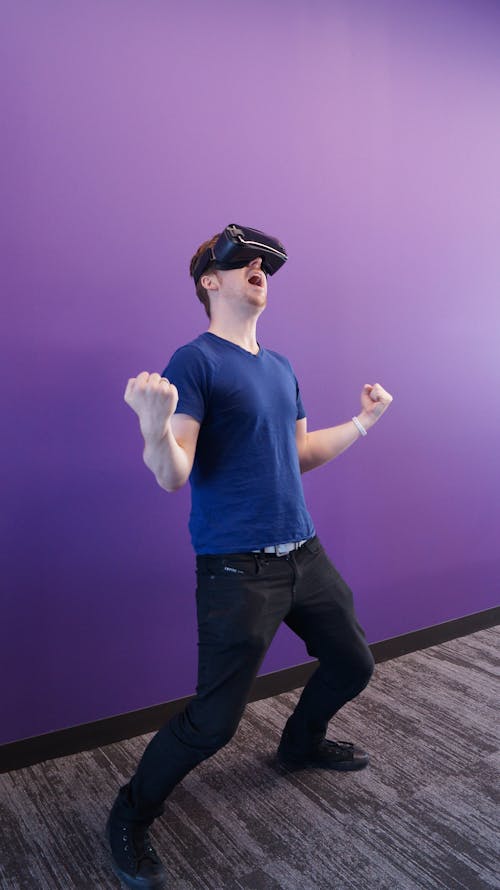 5. Sensory Reaction to Virtual Reality
Your senses of vision and sound will be fully emerged in perceiving the virtual world around you. However, the other senses are usually not exposed. That is why Sylvia could respond to only what she saw and heard.
There will be no strong smells, tastes, or pressures experienced by the body during the experience to minimize possible distractions while perceiving the virtual world. This will strengthen the connection between the 3D quality of the visuals and sound created in the virtual experience, and how they interact with one another. Thus, it will ensure an experience that is engaging realistically to affect a state of mind in such a way that the perception transcends the physical reality of the user.
6. The Visuals
The quality of the visuals is influenced by two factors:
6.1. Resolution of the Display Screen 
The higher the resolution, the better the image. To give the virtual world a perfectly realistic image, high resolution is needed. Currently, the highest-resolution consumer VR device is HTC Vive, which runs at 2160×1200 (1080×1200 per eye).
6.2. The Refresh Rate of the Display Screen
Currently, the highest refresh rate for consumer VR devices runs at 90hz. To create smooth and seamless imagery, a higher refresh rate is needed.
7. Applications of Virtual Reality
VR or Virtual Reality can be used to simulate or imitate both real and imaginary environments. This technology can be applied in medicine, arts and entertainment, education, and the military.
7.1. In Medicine
VR has been used for the simulation of medical procedures and anatomical structures for education and training. For instance, for performing a virtual surgery simulation.
7.2. Psycho-Therapy
VR is also used for (psycho)therapy to overcome anxiety disorders by confronting patients with virtual environments that are based on anxiety-provoking situations.
7.3. In Education
VR is used in exploration-based learning by creating virtual worlds. I imagine you could meet and talk to a historic figure before a project.
Perhaps, in the future, a historic personality will be modeled after the character based on the information and records of the person. This can be highly effective for the use of both teachers and students.
Ever had the urge to ask your favorite classical author what made them kill your favorite character in the book?
7.4. In the Field of Arts
VR is used to create new art forms to make existing art more dynamic and engaging for a large audience.
In entertainment, mostly screen-based forms of VR are used for the creation of video game characters or game worlds.
7.5. In the Military
VR is used for training the army, navy, and air force. This is done to prepare them for potential outcomes as a result of the hazard and dangers of their jobs or operations as a part of their future reality.
8. Advantages of VR
Some advantages of Virtual Reality are mentioned below:-
8.1. Explore Unrealistic Scenarios
You can explore all the potential of the unknown or the what-ifs and maybes in your mind without actually doing them. This is helpful if your what-if is a risky scenario or an unrealistic figment of your imagination.
8.2. Understand Subconscious Mind
It helps you to understand your subconscious mind better. When you face and feel your fears, you respond to them. Thus, not only do you understand that the fear looks more intimidating in your mind but also you get to peek at your possible response if it were to happen in real life.
8.3. Stress-Free Space
It can help you to escape from your reality. Thus, this will provide a stress-free space for you and a safety net is helpful for people, especially those who live in abusive or toxic environments.
9. Disadvantages of VR
Although VR provides a different experience. It still carries some disadvantages. Here are some of them:
9.1. Escapasim
Escapism can become a coping mechanism to avoid responsibilities. This is harmful as users can become addicted to VR and thus, abandon their real-life problems.
9.2. Technically Fake
Learning to swim in tangible water, in reality, is different from mastering butterfly strokes in VR. The mind can convince you to be a swimmer in VR as it is imaginary and thus, technically fake. But, this will be useless once you step into a real pool with no prior practical knowledge of swimming.
9.3. Expensive 
It is a time-consuming and expensive process. 
10. Final Thoughts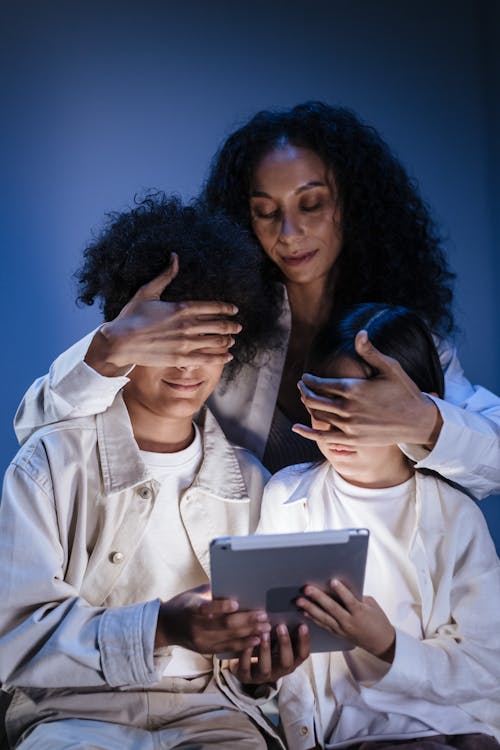 There is a distinct boundary between reality and virtual indulgence. It is advisable to know and understand the importance of this boundary as it will enhance your quality of life.
Keeping a proper and healthy balance. Emerging in a utopic imaginary world can be entertaining but coming back to take accountability for reality is essential.